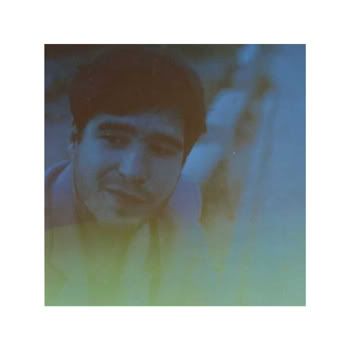 01 once every two and a half years
02 basement treasure
03 chapters
04 still processing
05 wald
06 c-boys
07 black and white documents
08 meanwhile on star road
09 long before after hours
10 somewhere in time
this was kind of the sequel to 'next places' and the second volume of my 'places trilogy'. though it is less a 'concept-album', there is still a certain theme that all these tracks have in common. it's a strange theme, and hard to capture. maybe travelling without knowing that you travel, maybe being in a strange film, dream or place, that you want or don't want to exit. there are a lot of dangers in it, but still, every track is a safe house.
i recorded all these tracks between january and april 2010, let them rest over spring and summer, and released the album on ten thousand bedrooms records in october 2010.
edit
it's early april 2011 now, and the 'end titles, come on!' album was just released on white c-60 tapes via tyyny tapes !
i'm very very happy about that! and you should get in contact with my favorite label and order a tape from them right now!
the tapes will all come with an unique postcard, drawn by the 'bingi-maler'..
the original order had to be changed a bit, but no edits!
here is the new playlist..
a1 once every two and a half years
a2 basement treasure
a3 chapters
a4 still processing
a5 black and white documents
b1 wald
b2 c-boys
b3 meanwhile on star road
b4 long before after hours
b5 somewhere in time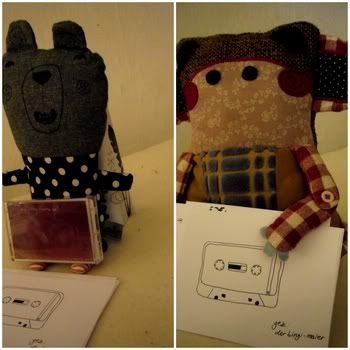 and here are some of the postcards, drawn by the bingi-maler...